01.18.2021: PREORDERS ARE NOW SHIPPING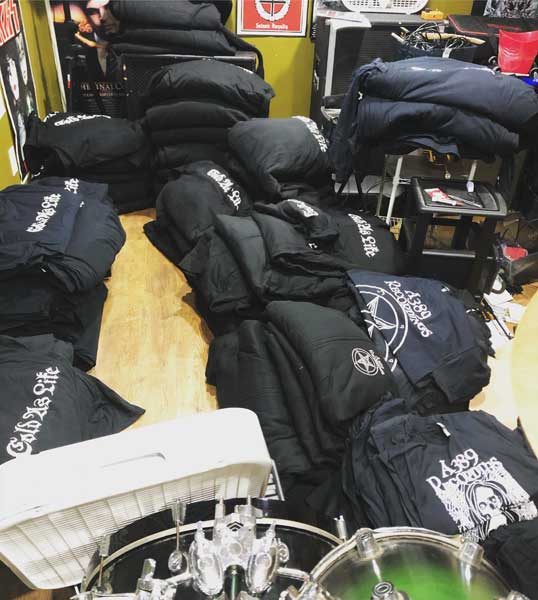 We have begun shipping the A389 / COLD AS LIFE MERCH today. I'm estimating it's going to take 1-2 weeks to get all of them out the door (there are close to 400 orders). I'll be sending out 25 orders per day minimum between telework / homeschooling and all the other fun parts of my day.
Please wait until after 2/1 before e-mailing me to ask if your order has shipped. Every order automatically sends tracking # info as soon the label as generated so if you haven't got it yet, but someone else has...that's why.
Hopefully that answers all your questions. COLD AS LIFE Born To Land Hard is off to the presses this week and we're looking at a spring release. Stay tuned for more info on that. In the meantime a few treats should be popping up on streaming services sooner than later...keep your eyes peeled.
Thanks for your support, it's great to be back!
Dom / A389