PREORDER: COLD AS LIFE 'Born To Land Hard' 12" (Dragon Pressing)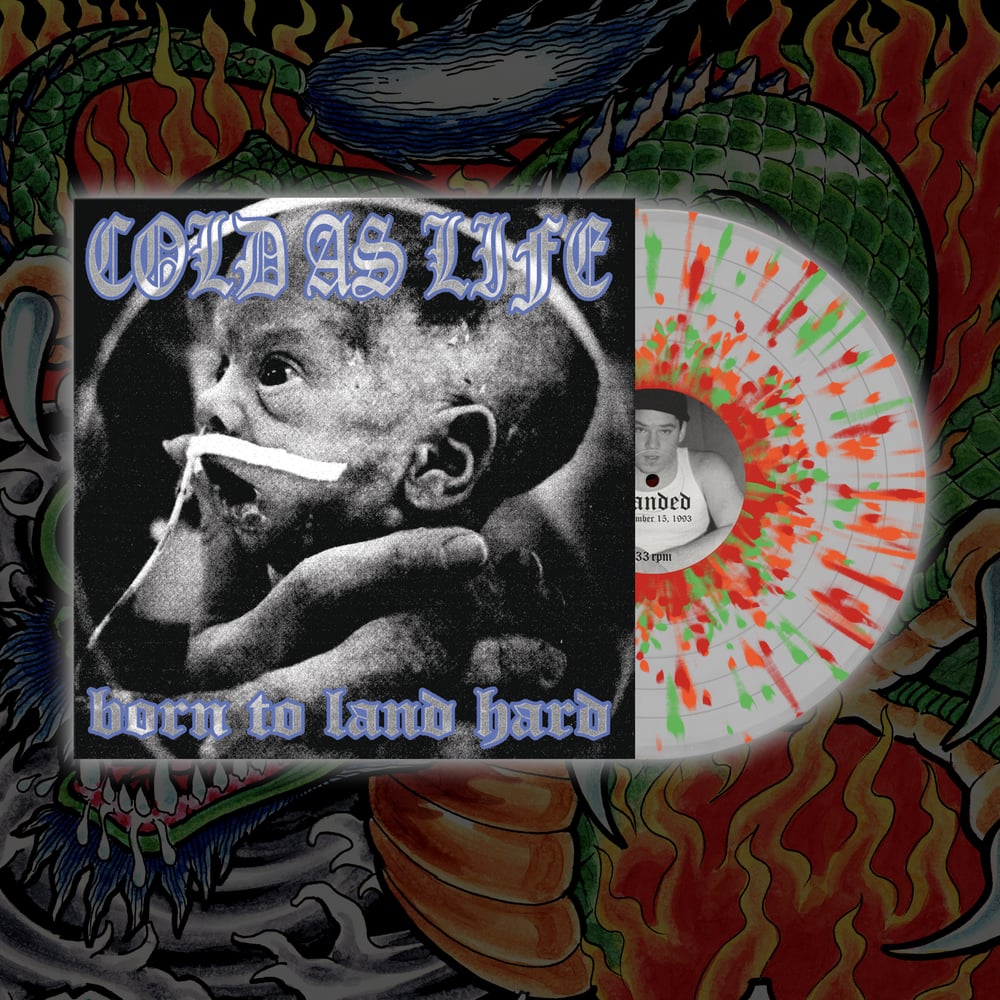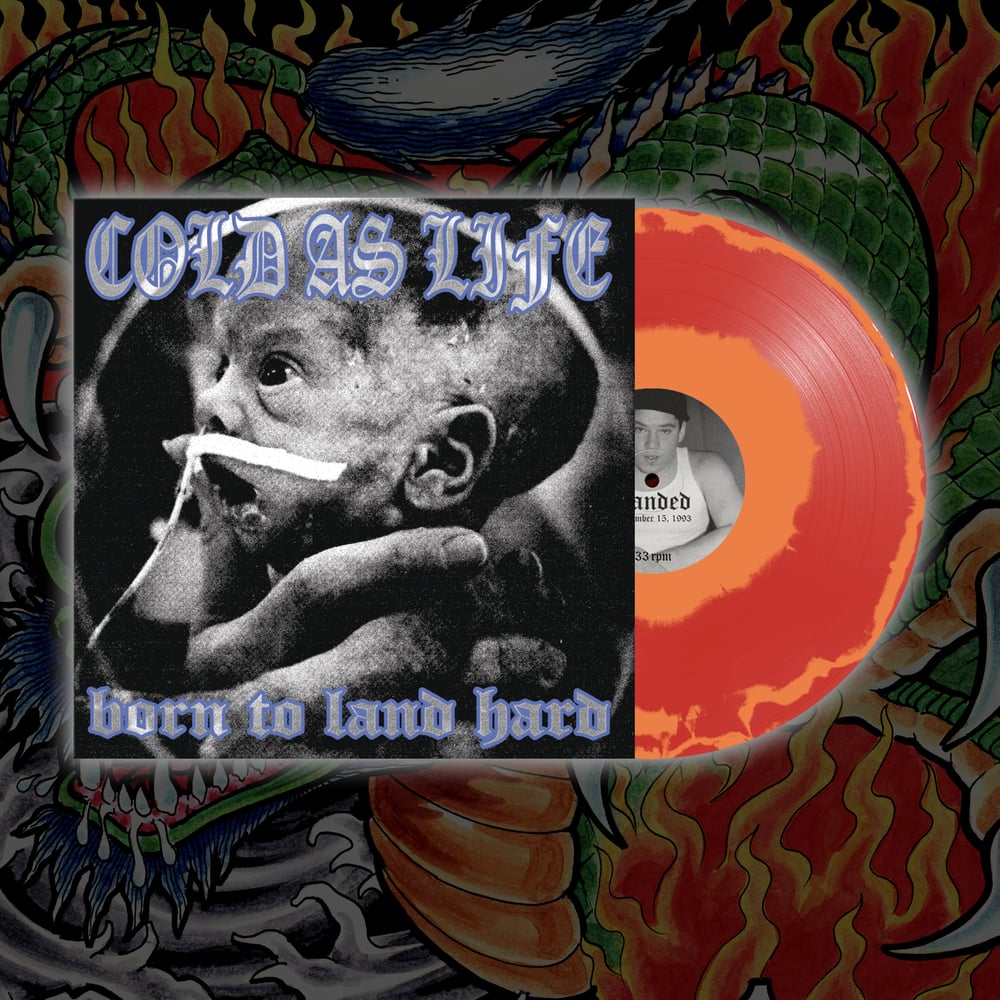 SHIPPING ON OR AROUND DECEMBER 15th 2023
ALL ORDERS FINAL.
This legendary album is one that needs no introduction. Thirteen tracks of vicious hardcore from the unforgiving streets of Detroit. Remastered by Audiosiege and housed in standard LP packaging, a 12x24 insert, plus vinyl colors to match the CTYC dragon artwork (Craig Holloway) which is now on the back cover like the original CD.
TRACKLIST: Born To Land Hard / Little From The World / All Alone / Where Are We Going / Ski Mask And A .45 / Terror Zone / Bleeding Heart / Ten To Midnight / Police / You Brought You Down / Cold As Life / Scared To Death & Back / Promise
PRESSING INFO
150x Clear w/ Red/Green/Orange Splatter - A389 Webstore Exclusive
350x Red/Orange Smash - A389 Webstore Exclusive
500x Neon Green - WORLD